Buying a property at auction can be a great way to purchase property at a discounted rate, and auction finance enables you to take advantage of the opportunity.
Auction finance is designed specifically with auctions in mind, and typically this allows you to:
Complete on the finance within 28 days
Borrow up to 75% of the property value
Add interest costs to the loan
See your options now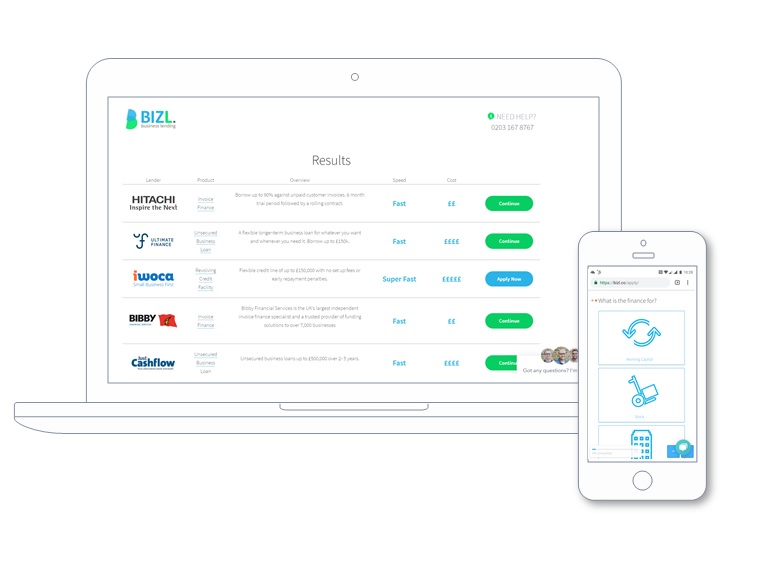 Apply in 60 seconds
See which lenders can help
No obligation
Viewing your options has no impact on your credit score
How to buy property at auction
Acquiring property at auction will more often than not give you the chance to find a property at below-market-value. Often there will be a motivated seller which is a real bonus.
The potential complication of buying at auction is that you will typically have to put down a deposit immediately. The balance will then need to be paid within a set time frame, usually 28 days. This is a far shorter time frame than you will encounter when buying property through more traditional mechanisms. This will then reduce the time you have to undertake your due diligence, complete the legal process and obtain finance.
However, auction finance is designed to take the stress out of funding the purchase. It will enable you to walk into the auction house with an agreement in principle in your back pocket. You will therefore know exactly how much you can bid and not have to worry about meeting the payment deadlines.
How does auction finance work?
In essence, auction finance works in much the same way as a bridging loan. It is a short-term financial solution that makes the money available for you to complete the purchase. As with bridging loans, the main thing the lender will want to see is that you have an exit strategy. In other words a way of repaying the money. This might be by refinancing the loan with a commercial mortgage. Or the plan may be to sell the property, for example.
Typically auction finance can run for 12 to 18 months to allow time to arrange an exit. However, you will want to arrange a refinance or the sale of the property as soon as possible to reduce the cost of borrowing. Bear in mind lenders often have a minimum term for an auction loan, typically 3 months.
Being a relatively short-term financial product, auction finance is something that is usually quick to set up. Many lenders offer an agreement in principle within a day or two of the application. Most are able to complete the finance within 2 to 4 weeks. The downside is that interest rates can be on the high side, so it is vitally important that you shop around. Using a comparison platform with access to multiple lenders can help you get the best possible deal.
How much does auction finance cost?
As auction finance is a short-term form of finance, costs are generally higher than longer term loans, such as commercial mortgages. Typically you should expect to pay:
An arrangement fee of around 2%
A monthly interest rate from 0.5% – 1.5%
Valuation fee
Legal fees (both your legal fees and the lender's legal fees)
When reviewing terms from a lender also look out for the minimum term (how long you are tied in for). Also check other costs, such as default charges.
At the auction
With the finance in place, all that is left is for you to go to the auction house and place your bid. If this is new territory for you, it makes sense to either use an experienced agent, or at the very least to carry out a "dry run" first, attending as a spectator to get a feel for the overall process.
With any significant purchase, it is vital to do your homework before making an offer. This holds doubly true when it comes to buying at auction. Carry out all the usual checks that you would when buying a property through an agent and view the property at least once.
If you need expert advice from a surveyor or building inspector, obtain it well in advance. Once you have placed your bid and the hammer has fallen, the property is yours. Therefore be 100 percent clear in advance about what it is you are buying.