Finance for your next classic, vintage or racing car
Talk to one of our Asset Finance Specialists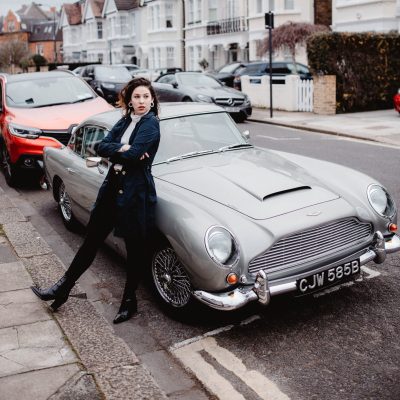 Flexible finance to help you access the car of your dreams
We believe that buying a classic car should be a first class experience, much like owning and driving the car itself. Our expert brokers tailor finance solutions so you can easily access the car of your dreams.

What types of cars can I finance?
Within the Classic Car space we can raise finance against:
• Racing Cars
• Classic Cars
• Vintage Cars
• Modern Classics
Finance providers will considered higher-value vehicles that hold their value over time.

What types of finance can you arrange?
Finance options available:
• Purchase Finance – funding the purchase of a new car
• Equity Release – raising funds against a car you already own
• Auction Finance – funding at speed to enable you to buy at auction

How does Classic Car Finance work?
Classic Car Finance is a specific type of asset finance designed for higher-value vehicles that hold their value, or rise in value, over time. Using finance you'll be able to spread the cost of the vehicle of 5 years.
Key features
• Interest only options available
• Fixed rates with the ability to repay early
• Repayment terms up to 5 years with longer terms considered
• LTV up to 90% of the value of the car
• Variable balloon payments may be considered

What is the lending criteria for Classic Car Finance?
• Borrower must be an accountant-certified 'High Net Worth Individual' or a business using the asset for business purposes
• Lending in the range of £63,000 to £1.5m per car
• Non regulated agreements only

Choosing the right type of asset finance
Asset finance encompasses a wider range of tools than most people realise. Choosing the right form of finance for your business depends on several factors, including how long you will need the asset, whether your needs are likely to change and the potential tax implications of owning or leasing the asset. Discuss all the options with both a professional finance provider and your own accountant to ensure you make the choice that will be right for you and your business.
Need advice on asset finance?
Talk to one of our Asset Finance Specialists. We're on hand to take you through the options available.