Use it to buy, refurbish or build.
Apply in 3 minutes. One of our Development Finance Specialists will then guide you through your options.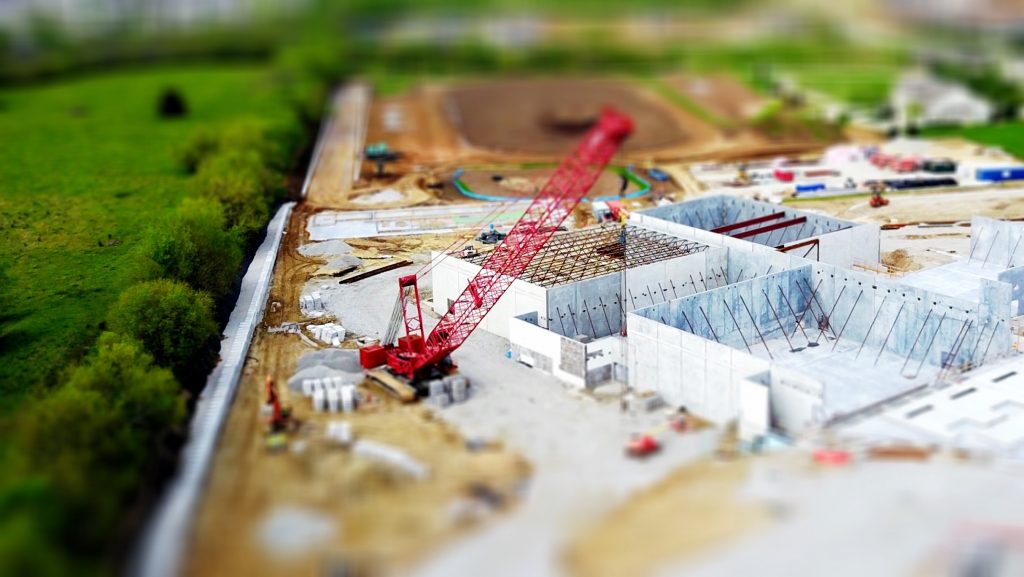 Get your development project underway with the right funding
A key to your success in any building project will often involve getting the right funding lines in place from the start. Fortunately the developement finance market is very active, with appetite from high street banks as well as specialist property finance lenders. You'll find plenty of bespoke options just right for your situation.

Development Finance: What You Need to Know
You can use development finance to fund the build costs of a new project or to fund a combination of both the land purchase and build costs.
Property development requires meticulous planning from sourcing the right site through to carefully selecting your project management team and contractor. So, you'll need to give a good amount of consideration to securing the right finance solution.

How does Development Finance work?
Development Finance is a specialist product designed specifically to fund development projects. Firstly, a valuation will need to be undertaken and the valuer will comment on the initial value of the site (Day 1 value). Secondly, they'll comment on the realism of the build costs, and the expected end value (the Gross Development Value, or GDV for short).
Then you'll be able to borrow a percentage against the Day 1 value, a percentage of build cost, and the total borrowing will need to be below a set percentage of the Gross Development Value.
In addition, you can secure a development loan with a term of 3 – 24 months, allowing you time to build and exit. You'll then repay the loan through sale proceeds or by refinancing the borrowing onto a long term loan. Interest is normally "rolled-up" and incorporated into the loan amount so that no repayments are required while the loan is outstanding.

You can secure finance for both the land purchase and the development works by borrowing against the equity in the site as well as the anticipated value of the completed development. Specialist providers can issue terms up to:
• 70% LTV (against Day 1 value/purchase price)
• 100% build costs if required
• 70% LTGDV (Loan to Gross Development Value)
However, you'll typically be offered no more than 50% LTV from high street banks.
Additionally, you should note that the majority of lenders will require you to demonstrate a track record of developing property successfully. You'll be considered a stronger candidate if you can demonstrate experience at developing similar schemes. However, if you have less experience then more conservative terms are to be expected.

Types of Development Finance
Development finance takes on various shapes and sizes. You can normally categorize it as follows:
1. Refurbishment – developing an existing building. You can use this for residential conversions or commercial to residential projects.
2. Finish & exit – funding part-complete developments. You can use this product to fund the development to practical completion and then allow time to sell or refinance.
3. Development exit – where you have got to practical completion but some time is needed to sell the property.
4. Ground-up development – where you purchase land and then plan to build from foundations upwards.
Recently completed Development Finance
Ready to find your Development Finance?
Talk to one of our Development Finance Specialists. We're on hand to take you through the options available.