Whatever your business sector, there will be certain pieces of machinery, plant or technology that are essential to the organisation. For an online tech business this might encompass IT equipment and office essentials, while other businesses need manufacturing equipment, vehicles or tools.
Asset finance provides a means for a business to obtain the assets it needs, either to start up or perhaps as part of a growth strategy, without having to pay cash up front.
It comes in a variety of forms:
Hire purchase
The concept of hire purchase is familiar to most of us. It involves paying for an asset over time, in predetermined instalments. Interest rates are agreed in advance, and the buyer has the advantage of knowing exactly how much will be paid and when. Under a hire purchase agreement, the asset appears on the company balance sheet and is owned by the business. Of course, this also means the business bears associated costs such as depreciation, repairs and maintenance.
Leasing
Businesses are familiar with the concept of leasing cars and vans through vehicle leasing agents. However, the concept can be applied to any assets through a finance provider. The finance company buys the asset outright and leases it to the customer at a set monthly rate. Some lease deals include service and maintenance, meaning there are no unexpected extra costs. Leasing can be an elegant solution for businesses that want to retain a degree of flexibility. For example, a growing business that leases a small van can "trade up" to a larger one at the end of the lease period to support expansion.
Finance leasing
A third option falls somewhere between hire purchase and conventional leasing. Here, the lease agreement is more long-term than the usual three or five year lease deals that you might expect. The lease is over all, or most of, the asset's useful life, and over this time, the company will pay the full value of the asset. However, as it remains the property of the finance company, it does not appear on the balance sheet. This brings potential tax benefits, so the option of finance leasing is one that businesses should definitely discuss with their accountants or tax advisors.
See your options now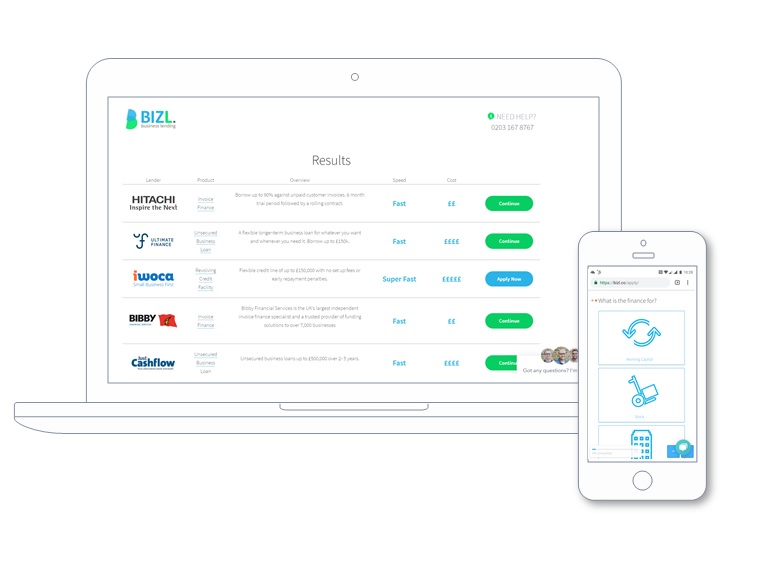 Apply in 60 seconds
See which lenders can help
No obligation
Viewing your options has no impact on your credit score
Refinancing
The above types of asset finance are all ways of raising money in order to procure essential business assets. There is, however, another form of asset finance that can be used to release capital that is tied up in assets that it already owns. This is known as asset refinancing. Conceptually, this is not dissimilar to a secured loan in that the finance company will provide cash as a function of the asset's agreed value. In the event that the business is unable to make the agreed repayments, the lender has the right to claim the asset to recoup its losses.
Choosing which is right for your business
Asset finance encompasses a wider range of tools than most people realise. Choosing the right form of finance for your business depends on several factors, including how long you will need the asset, whether your needs are likely to change and the potential tax implications of owning or leasing the asset. Discuss all the options with both a professional finance provider and your own accountant to ensure you make the choice that will be right for you and your business.