With bank overdrafts being more and more difficult to come by, revolving credit facilities are a great alternative, giving your business a fixed credit limit to dip in and out of whenever you need.
While a great concept, business overdrafts are not so common anymore as banks have tightened up on them. However, a revolving credit facility carries out materially the same purpose, which is why it is sometimes referred to as an overdraft-alternative.
It provides that safety net of knowing that credit is right there to draw upon whenever your business needs it.
See your options now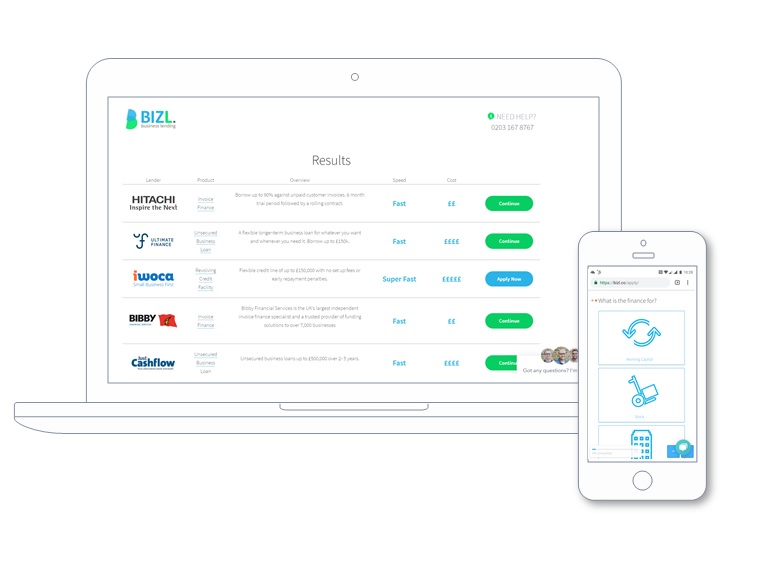 Apply in 60 seconds
See which lenders can help
No obligation
Viewing your options has no impact on your credit score
An agreement, not a loan
Revolving credit is an ongoing agreement between a business and a finance company that a credit line up to a certain amount is available whenever needed. In this respect, it can be compared with a credit card agreement. The card is there in your wallet, and if you never use it, there is nothing to pay. If you do take advantage of the credit facility on offer, then there are minimum monthly repayments and interest charges to consider.
If you take advantage of the full credit amount, then as soon as you have repaid a set amount, you can borrow more – this is why the word "revolving" is used, it is a credit line that you can keep using time and again, as long as you do not exceed the overall credit limit.
Is your business eligible?
Again, there are close similarities here to a personal credit card. If a business is in good financial health with a strong credit rating and a full order book, there is every chance that finance companies will be falling over one another to offer a revolving credit facility.
Even if the financial situation is a few degrees south of perfection, there will still be revolving credit available. In this case, however, limits will potentially be lower, interest rates higher and there might be more stringent guarantee requirements.
Pros and cons of revolving credit
Obtaining a credit line in this way is typically straightforward and speedy. In this age of machine learning and finance bots, an online application can go from initial application to final approval in a matter of minutes – sometimes there is even money available the same day.
This type of overdraft-alternative is designed for short-term borrowing – for working capital and day to day payments. As interest is generally charged daily you only ever pay for what you use, a bit like pay-as-you-go, and so it can be a very clever way of funding your business.
If, however, you need a cash sum for a longer period then this type of borrowing is not for you as there are more cost-effective finance products designed to fund longer-term purposes.