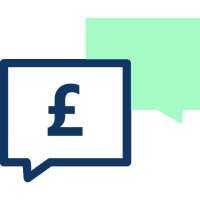 Range of Lenders
We have access to lenders from across the market
We have access to over 100 of the UK's top lenders – from the big high street banks, to challenger banks, as well as a whole host of innovative alternative finance providers.

Speed
Apply in 3 minutes
Because we have invested heavily in our technology and we know what lenders are looking for, we are able to reduce your initial application time by hours. Once we know which lenders are a fit for your business we'll walk you through the process from start to finish.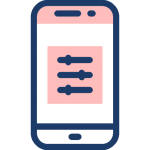 Compare and save
Compare options and see what you could save
We can access some of the most competitive deals on the market, and comparing means you could find the best deal for your business. If you don't compare, you may well be paying over the odds.

Control
We know you like being in control
At BIZL we put you in the driving seat by showing you what options you have. We do the hard work, give you all the information, and you make the decision about who to go with. You call the shots.

Price Promise
We take pride in finding you a great deal
We source competitive finance often on better terms than you can get from your bank. That's why so many businesses trust us to find them the right deal rather than only approaching one lender.

You're in safe hands
We'll be with you every step of the way
By applying through BIZL you improve the chance of finding the right deal for your business. We are a team of trusted experts with in-depth experience in SME finance and we'll support you all the way through the process.
We plant 10 trees every time we help a client with funding. Doing so means that we have a positive impact on the planet whilst having a positive impact on our clients, which is good news all round.