Our Head of Funding, Lewis Stuart, introduces himself and our panel of lenders
"As Head of Funding here at BIZL I am responsible for all new applications from the moment they are received by our team through to that key introduction between the customer and lender.
Having spent over 10 years in business and commercial relationship management at NatWest, I have an in-depth understanding of what a business owner wants when borrowing money. As a relationship manager working with SMEs I was out almost every day visiting business premises, learning about different sectors, engaging with customers and helping them grow their businesses. It was an exceptionally challenging but all together exciting and fulfilling role.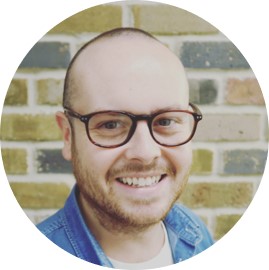 These days I am not restricted in what I can do for SME businesses, as now I can offer business owners options from across the market – and I can make it simple! The customer is central to what we do here at BIZL, and that drive to provide a seamless, efficient and rudimentary service is what motivates me every day".
Our lenders
Where do I start! We have selected more than 40 of the best lenders in the country to work with so that our customers have access to every area of the market from challenger banks to high street banks and alternative finance providers. With so many finance providers out there, navigating the market can be quite a daunting prospect.
That's why BIZL is here.
Our team of experts do all the leg work for you. Apply in as little as 5 minutes and we take care of the rest, with our promise to provide you with tailored funding options within 48 hours. It really is that simple.
So, let's take a look at what the business finance market has to offer.
High Street Banks
They need no introduction. Their branches scatter our towns and cities, their adverts appear on our televisions and they are some of the most well-known brands in the country. Some have been around for generations; others for just a few years. Whilst they may dominate the lending market this in turn means that they don't need to be the most competitive, so it's definitely worth considering other lenders.
Once differentiated by their relationship management offerings, this personalised service is dwindling with some of these banks only offering a named contact if the business is pushing £10m+ turnover.
On the whole, they tend to offer similar rates and loan terms with most requiring some form of security. Some also have in-house asset and invoice financing teams so if you want to keep "all your eggs in one basket" you can do just that.
---
Let's shoe-horn building societies in here, as they are worth a mention. The likes of Norwich & Peterborough (Part of Yorkshire Building Society) would fit this bill, where these are much smaller and lesser-known lenders than the High Street banks, but they offer very similar terms and pricing.
Challenger Banks
The young guns, the innovators, the entrepreneurs. Whilst many of the challenger banks, such Aldermore and Shawbrook, have only been around a short while, their management teams have most certainly not. Working in the banking sector for many years brings experience and knowledge; and with that these new lenders have a desire to offer new and affordable ways of borrowing. Making lots of noise in the UK these banks are shaking things up and offering innovative ways of banking for both business and personal customers.
From my experience, they offer competitive loan terms (which generally sit somewhere between High Street pricing and alternative finance pricing) forward-thinking security options, an appetite to lend money and a far quicker turnaround time than most high street banks. They are certainly holding up to their "Challenger" title! No reason to be afraid of using these banks!
Specialist lenders
The UK market also has plenty of specialist commercial lenders who focus on niche sectors or borrowing situations. From commercial property specialists, such as Hampshire Trust, to specialist invoice finance providers such as Hitachi Capital, there are lenders out there who know your industry. You just need to find them!
In my experience frustrations arise, and lots of time, money and energy is wasted, when borrowers are matched to the wrong lenders – a bit like trying to fit a square peg in a round hole. High Street lenders want fairly standard applications, but so many applications are not standard! Specialist lenders come in to their own in these situations.
Alternative Lenders
Here's a stat for you – a report conducted by technology provider Fiserv predicted that the UK's alternative finance sector will be worth £12.3 billion by 2020! A staggering figure and a good indicator into just how much SMEs are starting to utilise alternative financing.
Whether it's a working capital requirement or quick asset purchase that's required, BIZL has the right lenders for you. Invoice financing can be a great funding option for a business, freeing up cash from the debtor book, saving a business time chasing debtors and even adding weight to those crucial new business contract negotiations. Invoice finance providers can be found in every category of lender – High Street, Challenger, Specialist – and also in the Alternative space, with the likes of Market Invoice and Invoice Cycle offering modern twists on this classic type of finance.
Elsewhere the likes of RateSetter, Growth Street and Funding Circle offer quick unsecured loan and working capital finance. You may pay a little more on interest and their product range is smaller, but what you get in return more than makes up for those shortfalls. Slick and innovative lending platforms allow you to borrow money fast and on attractive terms, and with their higher risk appetites they can help with those quirkier, racier borrowing requests that a typical high-street bank will turn their noses up at.
Need help navigating the market?
So, whether you are looking to pick up that new delivery van or finally purchase your own business premises, why not let BIZL help you navigate the business finance market to find the best finance for you. That concludes my short introduction into the categories of lenders available on our panel here at BIZL. You'll find out more about our lenders in upcoming posts.
---
Find out more about Lewis by connecting on LinkedIn
Do you need our help? Contact us at [email protected]
Subscribe to our newsletter or check the "About us" tag on our blog to learn more about BIZL!
We have ambitious plans, and to make a change to the market we need support and input from businesses like yours to build a platform that truly makes a difference. Share your thoughts with us via Twitter, LinkedIn or Facebook, or contact us by e-mail.
---
SECURITY MAY BE REQUIRED, INCLUDING GUARANTEES, DEBENTURES AND LEGAL CHARGES OVER PROPERTY.
BIZL Limited (company number 10838494, registered office 66 Prescot Street, London, E1 8NN) is authorised and regulated by the Financial Conduct Authority. Registered No: 784499. BIZL Limited is a credit broker of business finance, not a lender.