Gym membership, spas & hotels, flights, smart TVs and new phones – these are just some of the purchases many of us will compare prices for. If I find myself in a shop looking at something expensive like a TV, 9 times out of 10 I will also check online to see if I can get a better deal.
Not a year goes by when I don't switch energy suppliers, and don't get me started on mortgages! I use a fantastic mortgage broker to scour the market and find me the best deal. Then I double check what he has found. If I'm going to be paying £££ of interest each year, I make sure I do my homework to get the best deal.
The beauty of comparison of course is that you can find the best product or service for you – whether that be price or quality. And we have a lot to thank comparison sites for. Since coming to market 10-15 years ago they have transformed the way many of us shop by making comparison simple and easy.
It is difficult for small businesses to compare finance
There is, however, one sector which has been left behind in the dark ages, and where comparison is still elusive:
Business finance.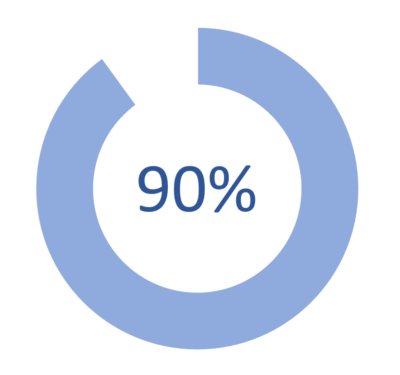 Did you know – 90% of SMEs who borrow do so with their main current account provider?
Why? Not because their bank offers the best deals (as they can't all be the best). It is because applying for business finance is painstakingly difficult and mind-numbingly slow! This means by the time a business owner has applied once he has lost any desire to repeat the process with another lender, and so most just end up sticking with their bank at the expense of comparing to find the best deal.
"Surely there is a comparison site for business finance?" we hear you asking…
A fresh approach
Enter BIZL, a business lending comparison platform designed to put small businesses in the driving seat.
Founded in 2017, BIZL helps businesses compare the SME finance market by enabling them to apply once to multiple lenders via its unique online platform. Businesses can apply in as little as 5 minutes, providing the information needed to be considered by 40+ lenders from across the whole of the UK business finance market.
Once submitted the people at BIZL work hard for 48 hours and then email indicative offers from interested lenders back. Businesses can then compare and choose their lender, and proceed safe in the knowledge they have found the right finance for them.
BIZL's founder, Josh Greenway, says:
"Our aim is to empower small businesses to plan, borrow and grow. For too long businesses have had to put up with poor application experiences and uncompetitive lending products. What we offer at BIZL is the chance for businesses to compare the market and find the best finance for them – and do it quickly, easily and for free."
Do you need our help? Let's talk on 0203 167 8767 or email us at [email protected]
Read more about our unique range of lenders from across the market in our lender blog.
Look out for us on Twitter, LinkedIn or Facebook, and sign up to our newsletter to be a part of the journey.
---
SECURITY MAY BE REQUIRED, INCLUDING GUARANTEES, DEBENTURES AND LEGAL CHARGES OVER PROPERTY.
BIZL Limited (company number 10838494, registered office 66 Prescot Street, London, E1 8NN) is authorised and regulated by the Financial Conduct Authority. Registered No: 784499. BIZL Limited is a credit broker of business finance, not a lender.